Home
→
Products
→
School on Fire 1988 Ringo Lam (Hong Kong Movie) BLU-RAY with English Subtitles (Region A) 學校風雲
School on Fire 1988 Ringo Lam (Hong Kong Movie) BLU-RAY with English Subtitles (Region A) 學校風雲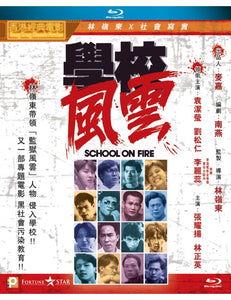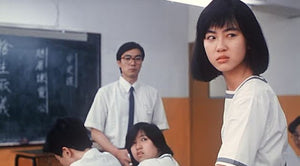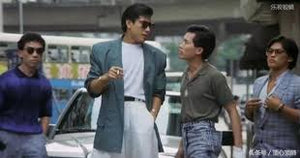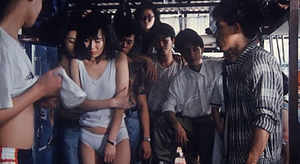 Usually ships within 3 days with TRACKING NUMBER and ships by Hong Kong Post.
School on Fire 1988 Ringo Lam (Hong Kong Movie) BLU-RAY with English Subtitles (Region A) 學校風雲
Cast :

 Fennie Yuen, Damien Lau, Lee Lai Yui
Director : Ringo Lam

Language: Cantonese, Mandarin
Subtitles : English,Traditional Chinese, Simplifed Chinese
Screen Format : Full HD 1080 Widescreen 
Sound System : Dolby True HD
Release Date : 2019-12-28
Synposis:
Chu Yuen Fong, a typical Hong Kong high school girl, witnesses a traffic accident. Encouraged by her teacher, Mr. Wan, Chu decides to testify in court. As her testimony is unfavorable to members of the underworld, she is threatened for exchange of money. Unexpectedly, her good friend, Siu Chun comes to her rescue by providing her with the money. They become even closer friends. Under the persuasion of her boyfriend, who has underworld connection, Siu Chun turns to prostitution. Siu Chun suicides after she realizes that she is being used by his boyfriend. Chu determines to fight back.
朱婉芳(袁潔瑩 飾)為一名成績平平的中學生,與同 學郭小珍(李麗蕊 飾)為好朋友。一次,她們目擊一宗交 通意外,被警方邀作目擊證人。朱出庭作證,卻被黑社會恐 嚇及羞辱。郭的男友為黑社會,被他利用出賣肉體作搖錢 樹,最後更自殺收場……朱和老師決心反擊,與黑社會勢不兩 立.
Region A: This region covers all of North America, South America and South East Asia.
Region B: This encompasses Europe, Africa, Middle East, French territories and Greenland.
Region C: Region which covers the rest of the world including Russia, Asia, and China