Home
→
Products
→
THE MIRACLES OF THE NAMIYA GENERAL STORE 2017 (JAPANESE) DVD ENGLISH SUB (REGION 3)
THE MIRACLES OF THE NAMIYA GENERAL STORE 2017 (JAPANESE) DVD ENGLISH SUB (REGION 3)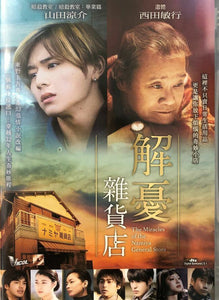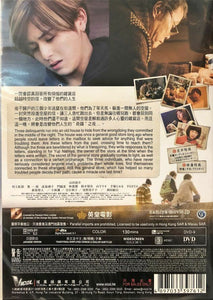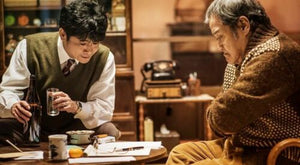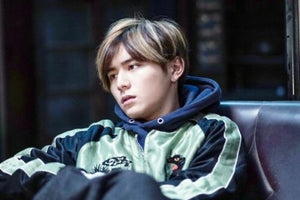 Usually ships within 4 days with TRACKING NUMBER and ships by Hong Kong Post.
THE MIRACLES OF THE NAMIYA GENERAL STORE 2017 (JAPANESE) DVD ENGLISH SUBTITLES (REGION 3)  解憂雜貨店 2
Director : Ryuichi Hiroki
Cast : Yamada Ryosuke, Nishida Toshiyuki, Ono Machiko
Language: Japanese
Subtitles : English, Traditional Chinese,Simplified Chinese
Disc Format : DVD
System : NTSC
Sound System : Dolby Digital 5.1 /dts Digital Surround 5.1
Screen Format : Widescreen
Duration : 130 mins
Release Date : 2018-03-23
Publisher : Vicol Entertainment
Adapted from a novel by the bestselling author Keigo Higashino, The Miracles of the Namiya General Store takes a nostalgic dive into Japan's not-so-distant past, as three adolescents discover a means of communicating with strangers from 1980.

The shop of the film's title was run for years by the kindly Namiya (Toshiyuki Nishida), an elderly man who imparted homespun wisdom to customers in need of advice. In 2012, as three youths (including pop idol Ryosuke Yamada) hide out in the now derelict store following a burglary, a letter is slipped through the door – allegedly written by a girl three decades earlier.

The young men respond and receive another letter almost immediately. As the night wears on, more letters are discovered seeking advice on all manner of life's problems........

Directed by Ryuichi Hiroki, the film jumps back and forth in time, following each of the letter writers and learning more about their individual troubles. The story also revisits Namiya, and explores why he gave good advice to strangers.
Synopsis :

In 2012, Atsuya and his 2 childhood friends do something bad and run into an old general store. They decide to stay there until the morning. Late into the night, Atsuya sees a letter in the mailbox. The letter is addressed to the Namiya General Store and the letter was written by someone to consult about worries. Incredibly, the letter was written 32 years ago. The mailbox is somehow connected to the year 1980. Atsuya and his friends decide to write a reply and place their letter in the mailbox.......

夜不歸戶的三個少年逃竄在街道間,他們為了等天亮, 躲進一間無人的空屋。一封突然投進空屋的信,讓三人急忙 跑出去,但是無論往哪兒跑,都會回到同一個地方。此時他 們還不知道,這間空屋是解救過許多人心靈的雜貨店。而且 這一晚,將會是改變他們人生的"奇蹟"之夜…
Region 1: U.S., U.S. Territories, Canada, and Bermuda

Region 2: Japan, Europe, South Africa, and the Middle East, including Egypt

Region 3: Southeast Asia, East Asia, including Hong Kong

Region 4: Australia, New Zealand, Pacific Islands, Central America, South America, and the Caribbean

Region 5: Eastern Europe, Baltic States, Russia, Central and South Asia, Indian subcontinent, Africa, North Korea, and Mongolia

Region 6: China