Home
→
Products
→
The Taking of Tiger Mountain 智取威虎山 2014 (3D) (BLU-RAY) with English Sub (Region A)
The Taking of Tiger Mountain 智取威虎山 2014 (3D) (BLU-RAY) with English Sub (Region A)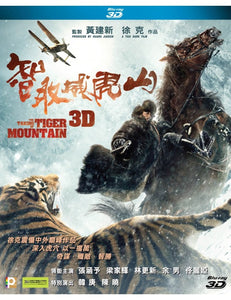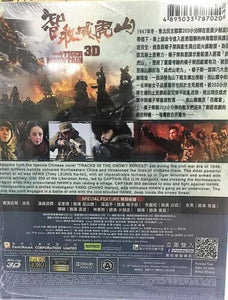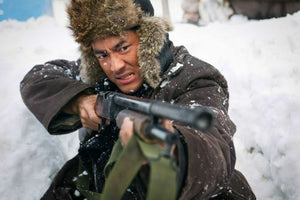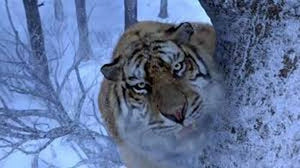 The Taking of Tiger Mountain 智取威虎山 2014 (3D) (BLU-RAY) with English Sub (Region A)
A 3D Blu-ray player, a 3D television and 3D glasses are required to view the 3D version of the film.
Cast : Tony Leung Ka Fai, Chang Hanyu, LIN Gengxin, Yu Na
Director : Tsui Hark
Release Date : 2015-08-13
Language : Mandarin
Subtitles : English, Traditional Chinese,Simplified
Sound System : Dolby TrueHD 5.1、Dolby Digital EX Advanced 96kHz Upsampling
Screen Format : Full HD 1080
Duration : 143 mins
Publisher : Panorama (HK)   action adventure
Usually ships within 4 days with TRACKING NUMBER and ships by Hong Kong Post.
Synopsis :

Adapted from the famous Chinese novel "TRACKS IN THE SNOWY FOREST" set during the civil war era of 1946, when ruthless bandits occupied Northeastern China and threatened the lives of civilians there. The most powerful bandit of all was HAWK (Tony LUNG Ka-fai), with an impenetrable fortres sup in Tiger Mountain and armed with strong artillery. Unit 203 of the Liberation Army, led by CAPTAIN 203 (LIN Gengxin), was crossing the Northeastern region when they encountered Hawk's men raiding a village. CAPTAIN 203 decided to stay and fight against HAWK. Headquarters sent a skilled investigator YANG (ZHANG Hanyu), who infiltrated HAWK's gang as an undercover. The duo was soon engaged in a battle of wits with the cold-blooded HAWK, deep inside the snowy forest.

1947年冬,東北民主聯軍203小分隊在首長少劍波的帶 領下,奉上 級命令進入匪患猖獗的林海雪原保護百姓安 全,偵查員楊子榮與衛生員白茹火線馳援。為徹底瓦解土匪 勢力,楊子榮執意請求喬裝潛入匪窩「威虎山」。歷經了重 重考驗的楊子榮因獻寶有功,被匪首座山雕封為「威虎山老 九」。楊子榮一面與八大金剛周旋,一面涉險為山下戰友傳 出情報,而山寨中的一名神秘女子卻屢屢將他陷於生死絕 境。被203小分隊生擒的土匪聯絡副官欒平趁亂逃脫,竟 出 現在威虎寨中與楊子榮當面對質......座山雕壽辰 「百雞宴」上,楊 子榮與203小分隊的戰友們迎來了剿匪 收網的最佳時機,一場鏖戰 在所難免......
Region A: This region covers all of North America, South America and South East Asia.

Region B: This encompasses Europe, Africa, Middle East, French territories and Greenland.

Region C: Region which covers the rest of the world including Russia, Asia, and China